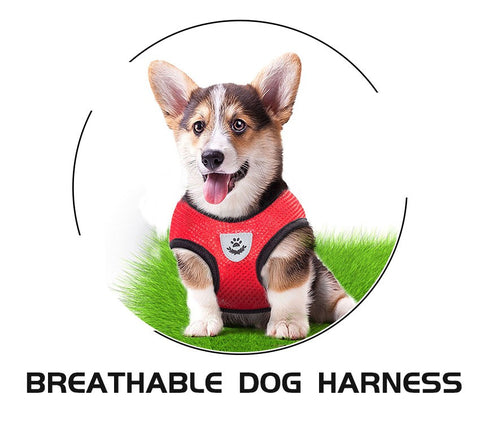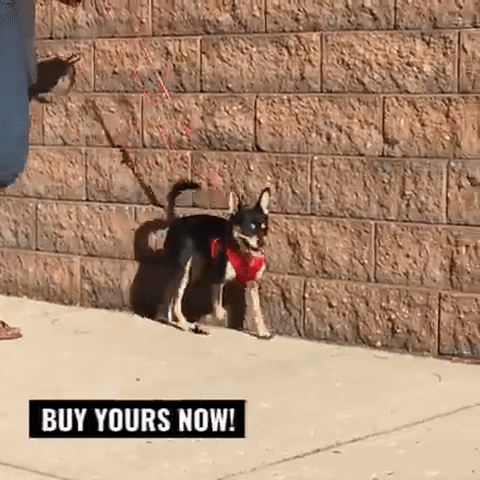 🐶【LIGHT AND NO PRESSURE】- This vest harness is made of soft and light mesh material, which can keep warm in winter and cool in summer, and will not bring great pressure and burden to your pet. It is comfortable enough for your pet to play more freely and vividly.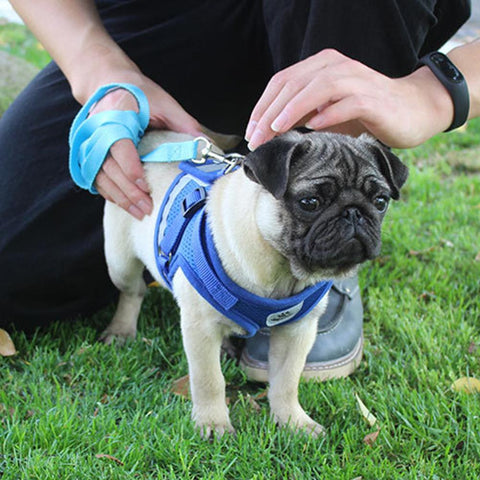 🐱【Reflective Function】The shield on the chest and the silver wrap strips on both sides can reflect under the light of the flash, thereby ensuring maximum visibility when walking outdoors. Definitely a reward for increased security.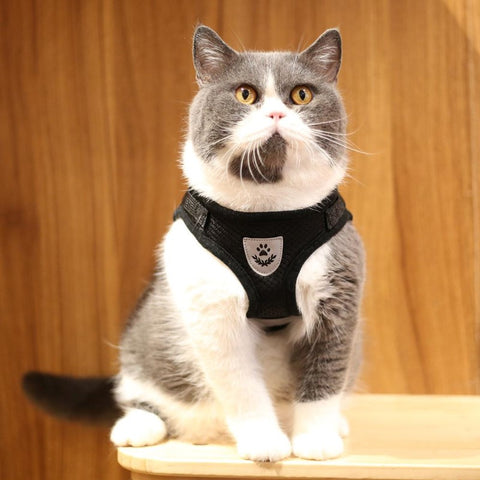 🐶【Escape Proof Harness】: This adjustable harness features a hook and loop and 4 adjusting straps which allow a just-right fit for your flexible cat or dog. Both sides have a sturdy safety buckle for a more secured closure - never worry about your cat or dog getting lost during outdoor adventures.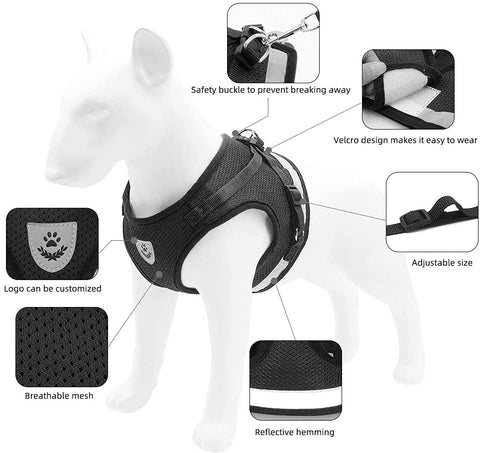 🐱【Escape-proof Cat Harness】Our harness can wrap cats comfortably in 360 degrees. Coupled with a thick and firm leash, not easy to break, multiple protection, make the cat unable escape. Suitable for daily walking, jogging, training, and any outdoor recreations. With escape-proof cat harness, it is easy to take the kitten to a strange place to travel, and no longer have to worry about the cat getting lost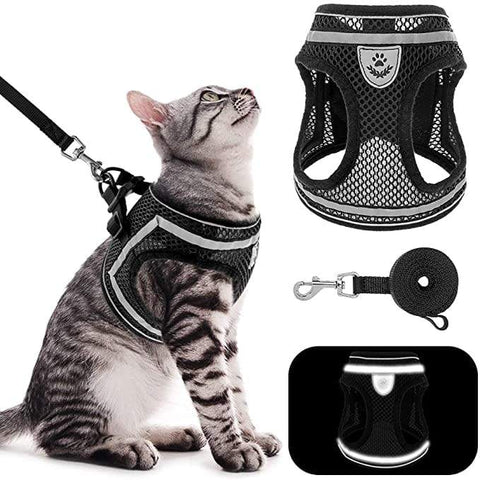 🐶【Available for cats and small dogs】: Please measure your cats or dogs carefully and refer to the size chart before buying.Package includes: 1*Kitten harness and 1*Walking leash (3.94ft)