Quickly and easily peel, core and slice any apple variety. Blade cuts a wider peel than the more usual sort of metal peelers making it faster.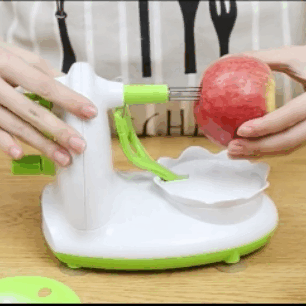 Peel is thinner, hardly any apple meat coming off comparing with motorized peelers which lose a ton of fruit.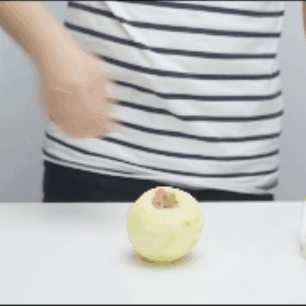 Comes with a Slicer and Corer to serve sliced apples or prepare apple pies, with 4 welding points on each blade highly attached on the central corer ring, enables a stronger and more durable daily using.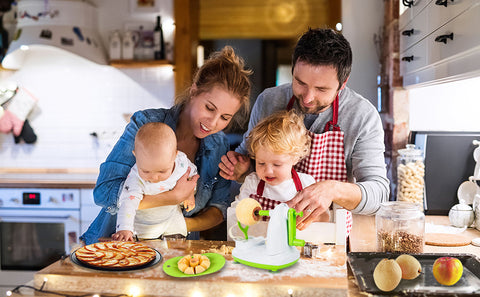 The suction cups held the peeler in place steadily, effortlessly use for aging hands that are not as flexible, works easily for kids as well.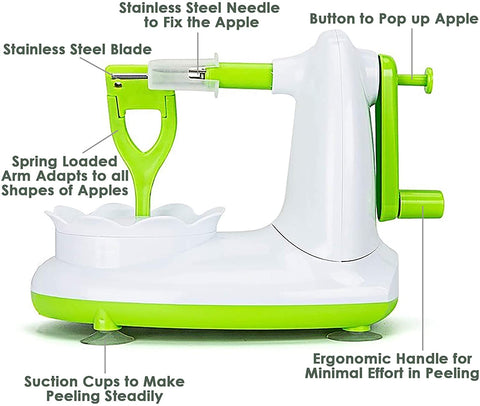 Package includes:
1x Peeler
Available to add:
2 x Spare Blades
1 x fruit cutter
1 x Fruit Mat



Question:Is it easy to clean?
Answer:Yes. Use a soft brush. Warm soapy water in the sink.
Keep on peeler blade when inserting fruit on pokey thing

Question:How well does this peel pears?
Answer:Yes