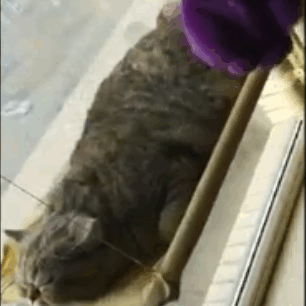 🐱 Reliable - Provides a 360° sunbathing cat shelves for cats, 3" Giant suction and 2mm thicker Stainless Steel cable enable it can hold up more than 30lb, apply to muti cats or large cats.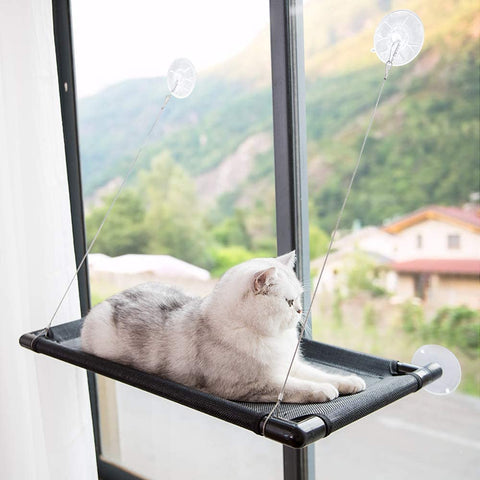 🐱Advanced material - cat window perch is a perfect cat resting seat that the frame use of advanced pipes, non-deformation, good luster and stronger.
🐱Tough and easy to handle - Removable Outdoor and Rugged Fabric Mat, More tough, quick-drying and easy to maintain.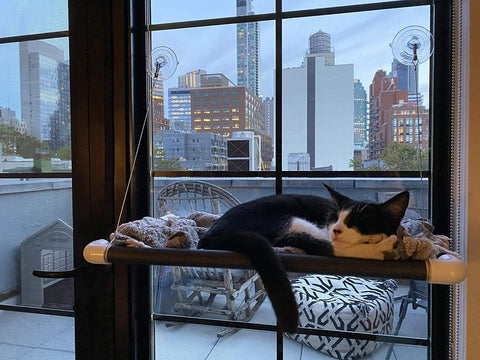 ✿【Material】: Breathable Oxford Cloth + Plastic, cat's body temperature won't overheat because of this cat window hammock breathability. In winter, add a mattress on this cat perch bed, this window mounted cat bed will be the most comfortable.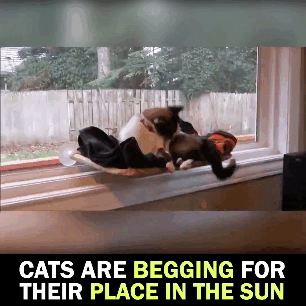 ✿【Measurement】: 21"x13"x1" ( L x W x H ); Stainless steel cord length: 22"; Suction cup diameter: 3.3"; Strong enough to hold your cat up to 30lbs (Note: Because of low temperature, the suction cups maybe lose it's power, you can soak the suction cups in lukewarm water a few minutes, and dry it. Please make sure there is no dirt or grease on the glass).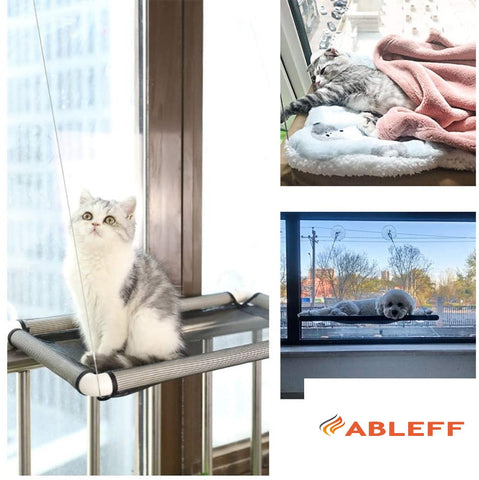 ✿【Safety Mounted Cat Bed】: Industrial strength suction cups hold up to an amazing 30 pounds. Your cat could jump in and jump out of this resting seat, which is another kind of exercise, keeping good healthy of your cat.
✿【Easy to Install】: Install bed to windows or sliding glass doors, please press 4 suction cups hardly on smooth and cleaned glass. You can put weight on the hammock to test it's tolerance before your kitty jump into seating perch.
✿【Easy to clean】: Cover easily comes off and can easily be cleaned by HAND WASHING.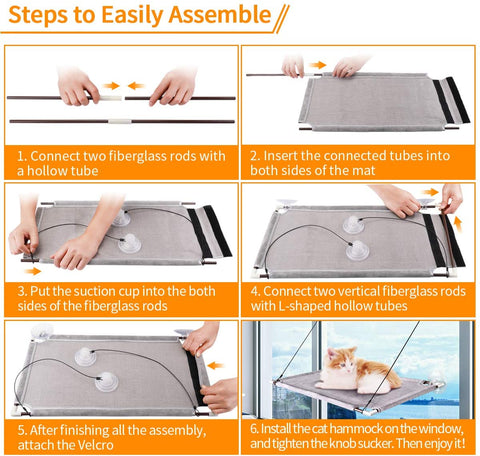 Some tips for install the cat window hammock
Tip1: Keep the windows clean and smooth.
Tip2: Put the suction cups into warm water(30-50℃) to increase suction.
Tip3: Dry the suction cups.
Tip4: Press firmly to squeeze out the air.