The latest Woodworkers Edge Rule provides you with precise scales to simplify your workflow.
Our precision rulers can provide unparalleled accuracy for your panel layout work. Just press the head to the desired angle, and then press a straight line. The head can be adjusted between 0° and 70°, and it is firmly locked every 5° (plus 22-1/2° and 67-1/2°) to provide you with an accurate reference angle. The lengths are 10 inches and 15 inches, respectively.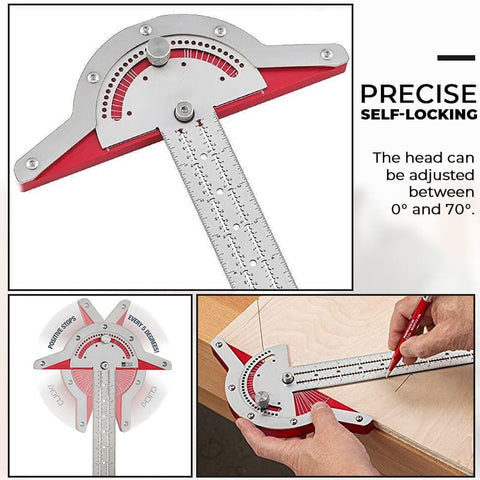 Main Features
📐

 

Reduce Errors


Both sides of the ruler are laser engraved, and the scale is

 

1/32 increments

.

 

The tolerance of the scale is a total cumulative error of

 

±0.04 cm. The thin satin-finished stainless steel blade is easy to read and minimizes parallax errors.

📐

 

High Precision


Our new Woodworkers Edge Rule has a text design, and

 

each 16-inch blade

 

has a groove for accurate measurement.

📐

 

Easy To Use


Press the Woodworkers Edge Rule on the board and rotate the ruler to get the desired angle.

 

Each 16-inch blade has a groove.

 

Just put the pencil in the notch and slide the head along the edge of the barrel to create perfect parallelism line.

📐

 

Suitable Father's Day Gift
Every man always likes tools. Woodworkers Edge Rule is easy to use and easy to carry. It is widely used in woodworking, surveying and mapping, DIY projects, decoration, processing, etc.

 

It is a suitable Father's Day gift.
Using Methods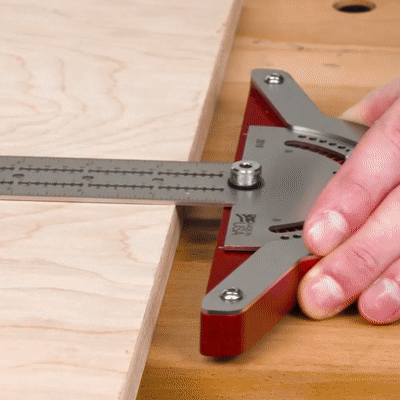 Specifications
Product Weight

10 inches: 385G
15 inches: 430G

Product Size
(L x W x H)

10 inches: 26 × 15 × 5cm / 10.2 × 5.9 × 2inches
15 inches: 40 × 15 × 5cm / 15.7 × 5.9 × 2inches

Package Contents

Woodworkers Edge Rule × 1