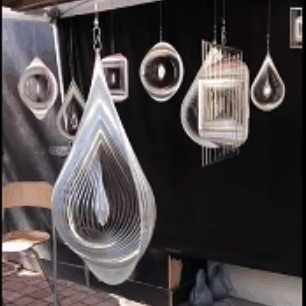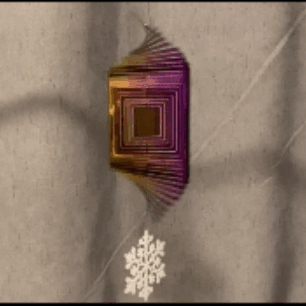 Due to craftsmanship, the color of each colored stainless steel wind chime is unique
⭐ The 3D Metal Rotating Wind Chime art hanging wind spinner with mirror reflection design gives off a sparkling, captivating and magical 3D vision and attractive view,natural and gorgeous.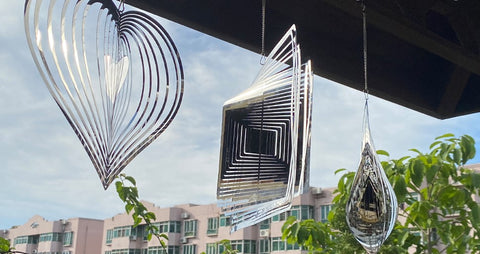 ⭐ Flexible and strong. Made from durable stainless steel material by laser-cutting technology to form vivid shape, rust resistence. Kinetic art spins in the breeze to bring out beautiful design patterns.
⭐ Wide application. Perfect gift idea for birthdays, weddings, housewarming, Valentine's Day, Christmas, Anniversary and more. You can hang it on garden, yard, patio, lawn and when used indoors, it can reveal different colors according to the light in your home.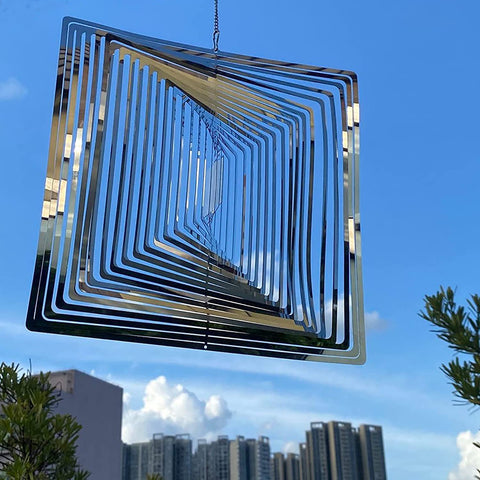 ⭐3D Mirror Visual Effect: Outdoor wind spinner is colored by plating technology, which is different from those colored by paints. It has vibrant color and is not easy to fade. Unique 3D mirror visual effect makes it more colorful and beautiful when sun and light hitting it. Spin freely and easily in the breeze.
⭐Durable & Outstanding Design: Made from high quality stainless steel material by plating cutting technology to form cool square shape, and covered with epoxy protective coating, our hanging wind spinners are more durable and have strong corrosion resistance, wear resistance and rust resistance. Texture is softer and bend or fan out without effort, but not easy to deform.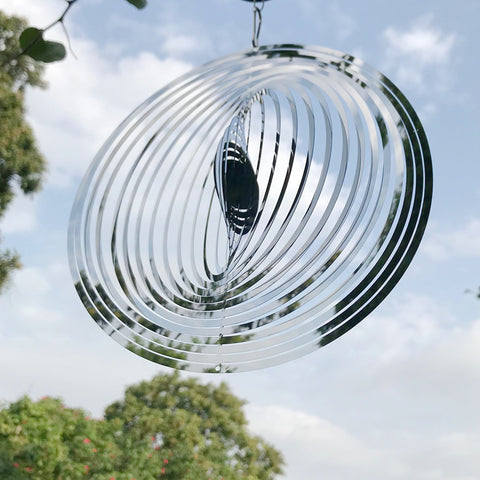 ⭐Easy to Hang: Equipped with a detachable S shaped hook that can rotate 360 degrees, 10''wind spinners for yard and garden art can spin freely in the wind. Easy to assemble and hang. Designed with a hole on the bottom edge, you can hang some pendants and accessories according to your preferences. When unfolding it, please wear cotton gloves or pay attention to avoiding being cut by the edges.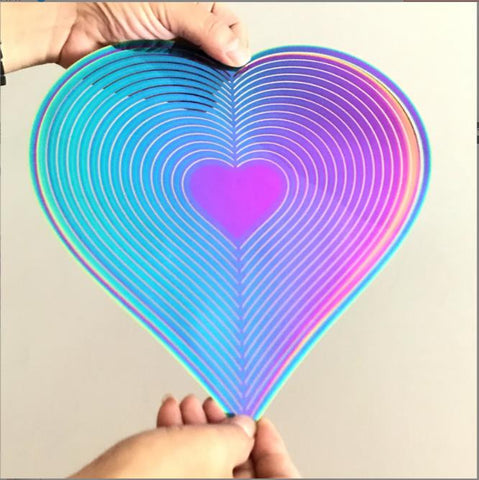 Specification:
1 x Wind Spinner

Square: 25*25cm
Round: 20*20cm
Heart shape: 25*25cm
Water drop type: 30*20cm