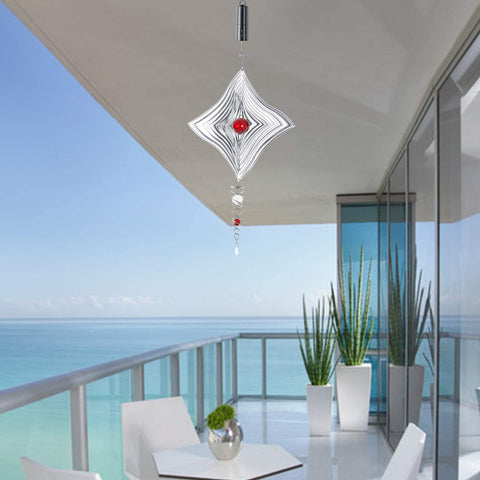 The battery motor is great for inside the house or outside under a porch.They run all day and never get hot.
The hanging motor has a hanger at the top and a clip at the bottom so you can use it anywhere.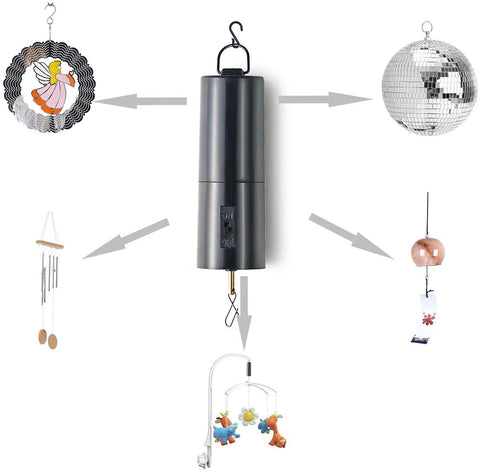 Rotates at approximately 30 to 35 RPM,for something that needs to rotate, turn, twist, twirl, hang, & display.
For lightweight items up to 4 pounds, avoid tugging or hanging items that are heavy.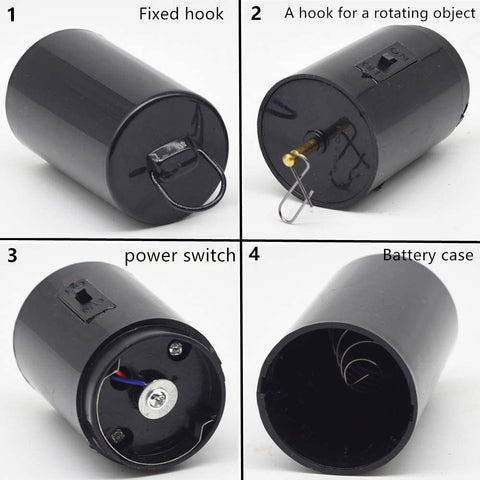 ROTATE:You need a D battery(not included) to make it spin.This rotation speed can perfect for displaying your hang decor.
EASY TO USE:You just hang decor on the motor and turn on the switch.It will spin your hang decor.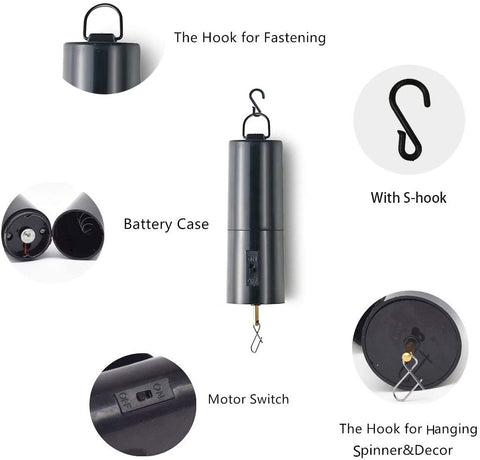 PACKAGE INCLUDED
1 x Rotating Motor