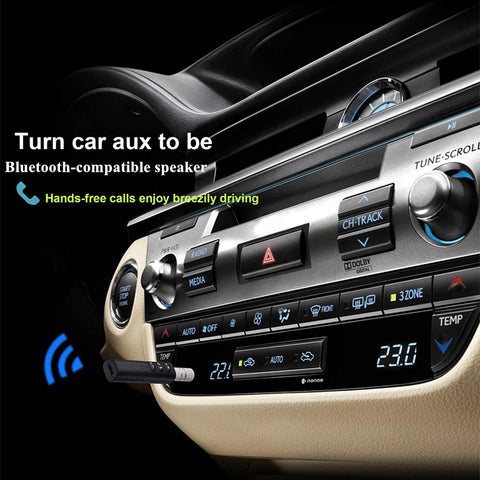 ✅Easily Using :This mini bluetooth is very easy to use .You can answer a call, play or pause music, redial the last called number or control the music on the receiver. Built-in rechargeable battery, this cute mini bluetooth providing up to 10 hours of playback and talk time, charging can be completed in about 2 hours.Connect to this Bluetooth receiver via a 3.5mm audio cable/adapter, then pair your phone for easy listening/navigation or answering calls.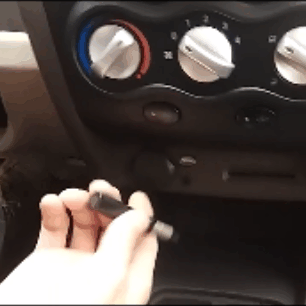 ✅Simple Steps : First press and hold the power button for 3 seconds and release button when LED starts flashing red and blue. Then in your device's bluetooth settings, search for and select " Bluetooth Music ", the blue LED will blink after a successful pairing. After the first connection is successful, the Bluetooth receiver can automatically pair . You can also easily play / pause / skip music / answer calls on the receiver via the buttons of the Bluetooth receiver.

✅Clip Design & Hand Free Bluetooth: This Mini Bluetooth receiver with special clip design. It is so easy to carry and get rid of the tangled cables, so you won't lose cute bluetooth anymore. And it is convenient to turn your car speaker Into Bluetooth speaker hands-free calls /GPS/Music/Driving safety.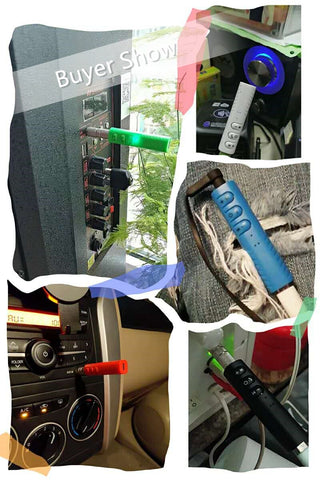 ✅Compatible Models : For any portable device with a 3.5mm audio jack for car audio systems / home stereo. The portable Bluetooth receiver can connect two Bluetooth devices at the same time, so that you can enjoy wireless music without missing a call.It can be used with the Bluetooth Receiver/Bluetooth Handsfree Car Kit in Car Audio System / Home Stereo.It is also compatible with most smartphones and Bluetooth electronic devices.