✅ Creative Mandala Toy: The continuous shape of the mandala represents the universe. Go to own and explore it.You can transform it into any shape you like at will.
✅ Relieve Stress: You can concentrate and relax yourself in the process of creating various shapes.
✅ High-quality Material: Made of high-quality low-carbon steel, not easy to damage, strong elasticity, long-term protection of the flow ring does not fade.
✅ Convenient to Carry: With a diameter of 10cm, you can take him anywhere to pass the boring time. Relax yourself.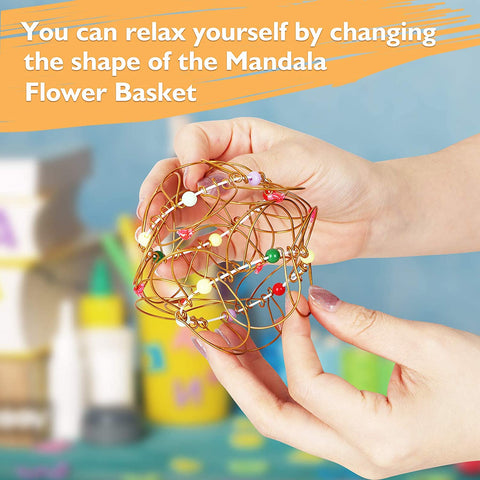 Durable material: flower basket toy is made of quality and soft steel, will not easy to break or damage, with strong elasticity, durable and prevent rusting, will last for a long time to use; With the fine electroplating technology, the flow ring could be protected from color fade for long time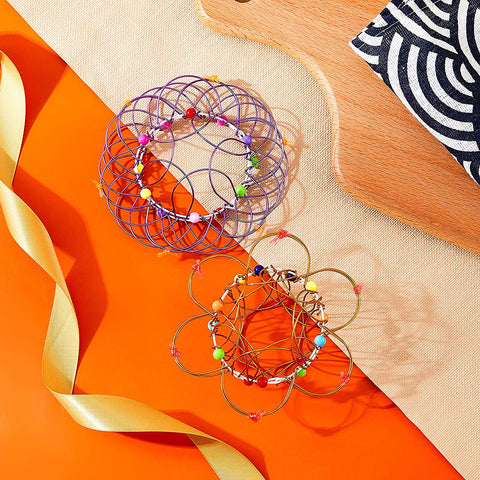 How to play: handmade wire basket toy can create up to 35 different shapes by manipulating the puzzle through your imaginations and finger flexibility, the playing time can calm your nerves and reduces any anxiety, also will bring you a lot of fun and happy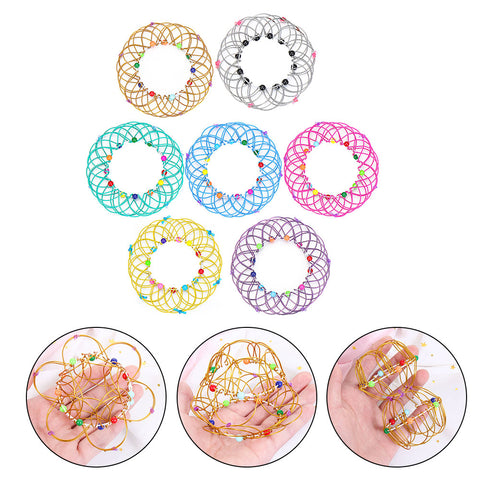 Help you calm down when you're stressed and kill time when you're bored, ideal gift for ADHD.
Package contents:
Buy one get one free