If there are no terrain obstacles, you can easily observe people or things 6 miles away by using it.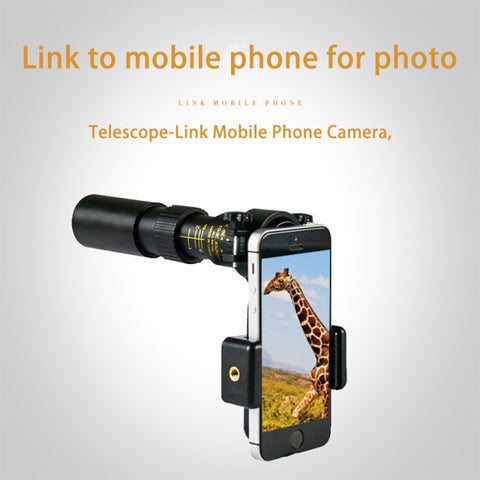 The built-in night vision function allows you to use it normally at night.
Turn on auto focus and blur the background function so that you can focus on observing the person or thing you need to observe.
The telescopic anti-shake system and special tripod 3D gyroscope make the telescope's field of view very stable when it reaches a magnification of hundreds of times. Its performance is even much better than most astronomical telescopes with thousands of dollars.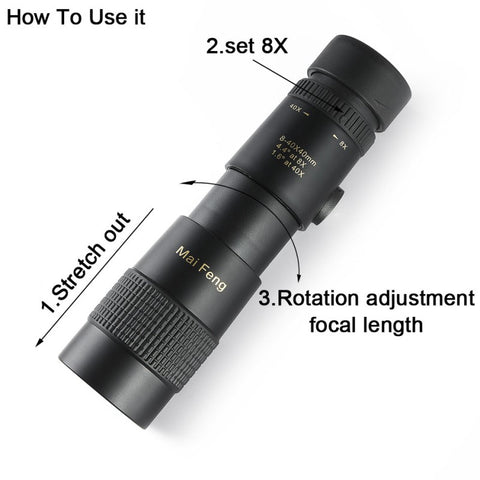 This telescope is the first attempt to use nano-etching technology, nano-array technology, mesoporous assembly technology, thin-film mosaic technology and nano-optical materials to make the flatness error of the lens reach 10nm. The luminous flux reaches 30 times that of ordinary telescopes with the same diameter. The resolution angle is 47 times that of ordinary telescopes with the same diameter. The maximum magnification reached 300 times.This is the first monocular to achieve this magnification and clarity on such a small scale.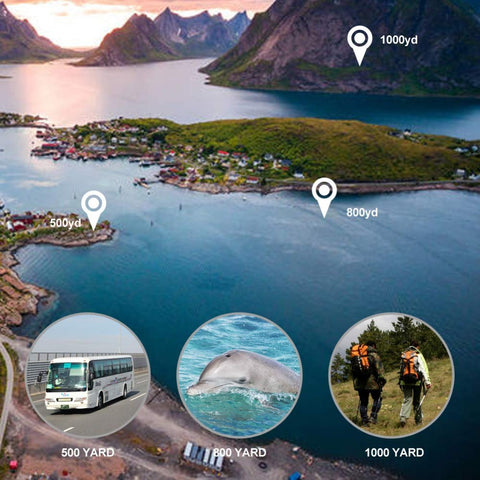 The shell is made of a titanium alloy with a higher specific strength and weighs only 1.1 pounds. After retracted, the length is only 7.87 inches, and you can easily put it in a backpack or pocket when hunting, traveling, or camping.<br>Waterproof, Dust-proof, and Shockproof Design : Nitrogen-filled waterproof and O-ring sealed optics prevent moisture, dust and debris and ensures the living waterproof function.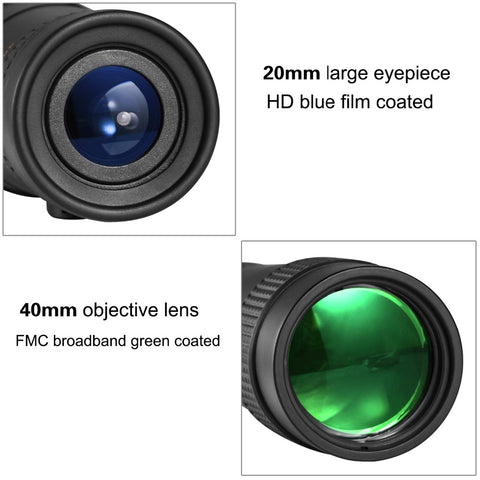 Ideal for outdoor enthusiasts and wilderness explorers : a handheld and must-have for bird watching, wildlife, hunting, hiking, mountaineering, camping, surveillance and traveling
MONOCULAR TELESCOPE SPECIFICATIONS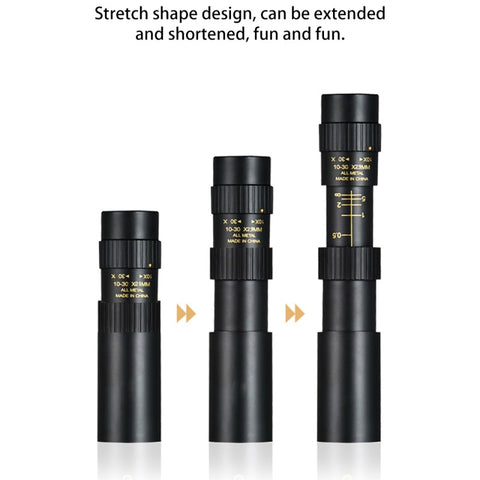 Magnification: 10-300XPrism Type: BAK-S1<br>Objective lens coating: FMC<br>Prism system: BAK-S1 Prism<br>Field of view: 360ft/1000yds<br>Weight of monocular: 1.1 pounds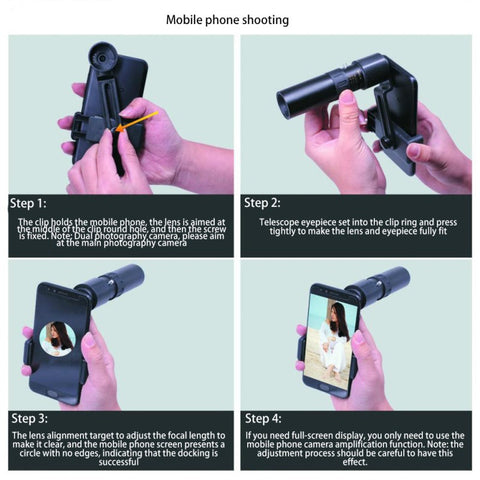 PACKAGE INCLUDE:
Standard Package:
1x 10-300X34mm Monocular
1x Storage bag
1x Eyepiece and Lens Protection Covers
1x Cleaning Cloth
1x Portable rope
Luxury Package:
1x 10-300X34mm Monocular
1x Smartphone Adapter
1x Extendable Tripod
1x Storage bag
1x Eyepiece and Lens Protection Covers
1x Portable rope
1x Cleaning Cloth