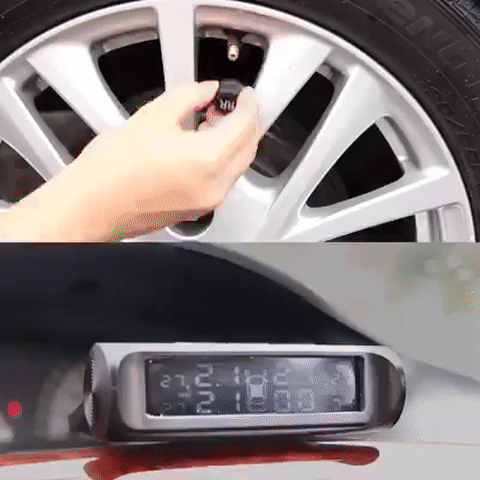 🔔【ALARM PROMPT - BOOST DRIVING SAFETY】Rocboc tire pressure monitoring system has accurate data, real-time display. To protect the safety of the driver and passengers, Including fast leak alarm, slow leak alarm, high-pressure alarm, high-temperature alarm, sensor fault alarm, and sensor battery low power alarm, to ensure your safe driving.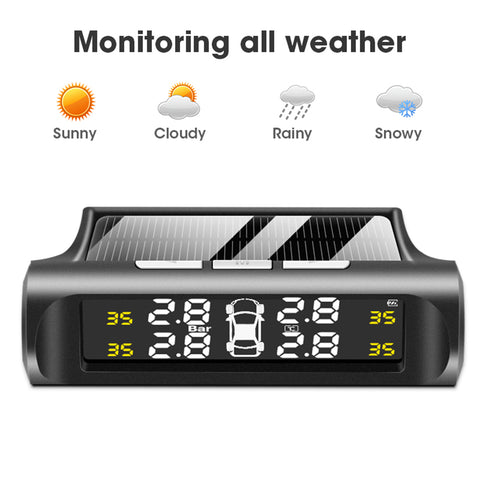 🚖【2 CHARGING WAYS - SOLAR POWER & USB CHARGING】The tpms receiver itself has a solar panel and large capacity lithium battery. The sensor battery of a car tire pressure monitoring system can last for 3 years and solar and USB can be recharged, so there is no need to replace the sensor battery first. The cigar box does not interfere, so it can be used normally on sunny or rainy days.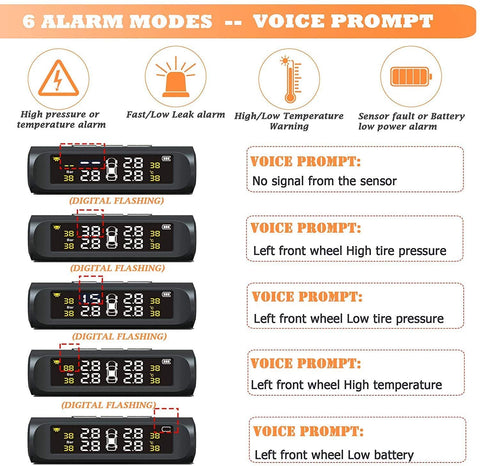 🚕【4 EXTERNAL CAP SENSORSE - REAL TIME PRESSURE & TEMPERATURE】The external sensors is high sensitive of tire pressure and temperature and transmit data to LCD screen. The tire pressure monitor sensor has an IP67 rating, so there is no need to worry about driving the car under high pressure and it is protected from rain and moisture. Know the tire pressure and tire temperature without wiring. The sensor is locked with a nut to prevent theft, so you can use the circuit with confidence!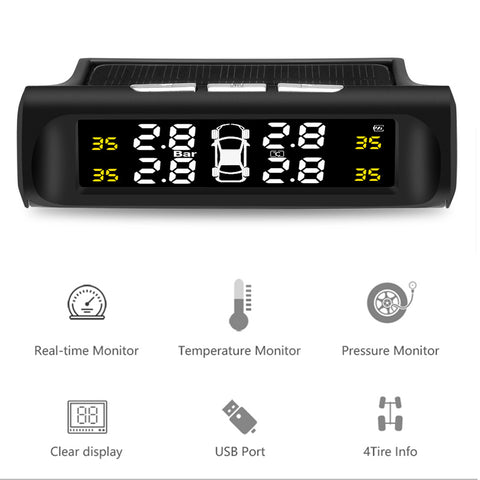 🚖【EASY TO INSTALLATION - SELF-INSTALL IN 10 MINUTES】1. Unscrew the valve dustproof cap then screw on the hexagonal nut; 2. Screw on the sensor; 3. Reversely tighen up the hexagonal nut to the sensor with the spanner; 4. Check the air leak using soapy water.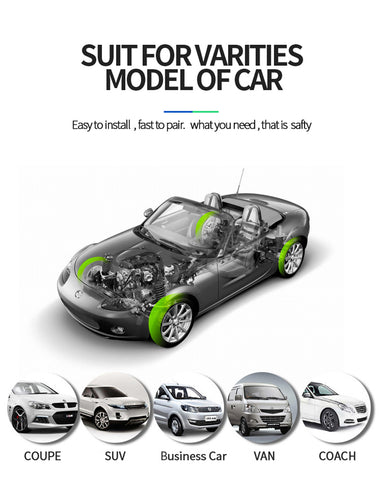 🚕【SUITABLE FOR ANY CAR TYPE - NOT INCLUDE TRAILER AND RV】Suitable for tire pressure range less than 3.5 Bar / 50 Psi, like sedans, SUV, MPV and etc. (1. If the sensor does not work properly or the accuracy is not accurate after using it for several months, please replace the battery so that it can work. 2. Please feel free to contact us if you do not know how to replace the battery of the sensor.)