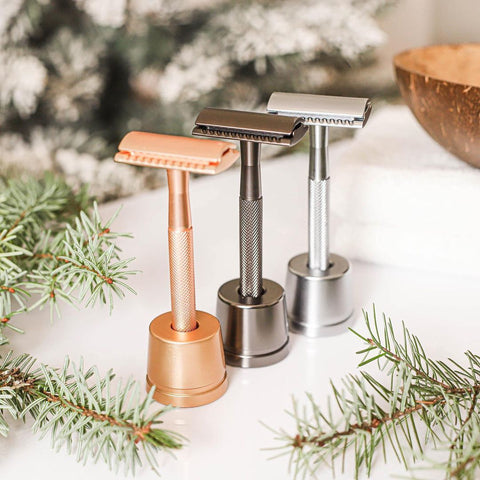 ღ【STYLISH DOUBLE EDGE SAFET RAZOR】Double edge razor offers the Maximum shaving experience by lifting and removing the hair follicles making it possible for the users to get the best experience with the closest and cleanest shave possible. With its unique texture grip, this metal shaving razor offers a solid comfortable grip, enabling you to shave with excellent control and perfect precision.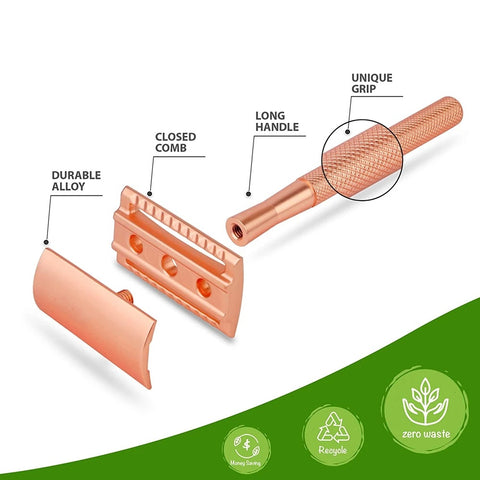 ღ【5 DOUBLE EDGE BLADES FOR SHAVING】Take customers' shopping experience into consideration, so 5 standard blades are included in the box and you don't need to waste time to buy extra blades. Besides, theses razor blades will not easily rust these days as they are made of stainless steel with rust-resistant coatings. (One blade for four to six shaves)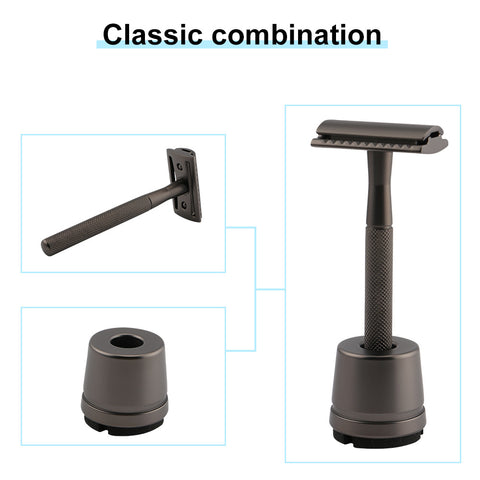 ღ【EASY TO REPLACE BLADES】The razor is nicely balanced and features a simple mechanical design. Loading and unloading the razor is also easy. You just need to unscrew the head from the grip, take the top part off and put a razor in the bottom part and then screw tightly the head into the grip.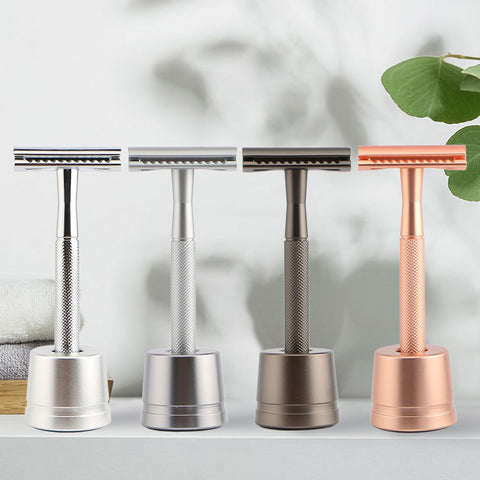 ღ【MINIMIZE SINGLE-USE PFLASTIC】Not like plastic and disposable razors which are impossible to recycle and harmful to our mother earth. Safety razor is made to fight against the gigantic amounts of disposable razors which are sent to landfill every year.